Comprehensive Pest Management For Crestview, Florida Property Owners
If you love spending time outside, Crestview is the perfect city for you! Acres of wooded trails, lakes, three rivers, and a short drive to beautiful beaches all provide a never-ending list of outdoor activities to do. Unfortunately, the plentiful outdoor spaces that surround Crestview properties means there is a high chance of insects and other pests becoming a problem for home and business owners. Protect your residential or commercial property from the most common pests throughout our area with the help of the local experts here at Cadenhead Services Pest Control. Since 1983 our family-owned company has been providing the pest control services needed to eliminate insects and other pests and prevent them from returning. With our help, you can maintain a pest-free property throughout the entire year. Call us today to learn more!
Home Pest Control In Crestview, FL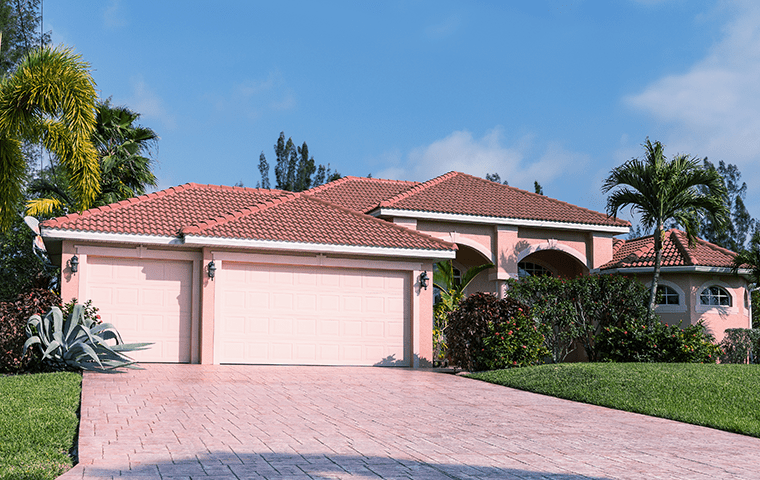 There is nothing more frustrating than finding ants marching through your kitchen, seeing spider webs hanging from the corners of your ceilings, or hearing mice running behind your walls. At Cadenhead Services Pest Control, we want to end your pest frustrations with the help of our local pest control services. Pests are no match for our quarterly home pest control program! This quarterly program includes exterior treatments, interior treatments (upon request), and free re-service visits if a pest problem pops-up between visits.
In addition to our quarterly pest control program, we offer the following services to protect homes and families from pests.
Bed bug control

Mosquito control

Rodent control

Termite control

Pest control inspections
The licensed technicians here at Cadenhead Services work with homeowners in our area to provide comprehensive services and long-term pest solutions for Crestview homes.
Commercial Pest Control In Crestview, FL
Protect your Crestview business and its reputation from pests with the help of the commercial pest control experts at Cadenhead Services Pest Control. We will first provide you with a free quote, and then a licensed pest control technician will visit your facility and analyze it. After determining the pest pressures present, we will develop a customized pest control plan. At Cadenhead Services, we meet the unique needs of all our business owners by customizing our commercial pest control services. From general pest control to targeted control, we will solve your pest problems at your commercial facility.
Who Else Wants Cockroach Prevention Tips In Crestview, FL?
The hot, humid conditions found in Crestview allow many pests to thrive. Unfortunately, this includes one of the most dreaded pests: cockroaches! These insects live all around us and, while foraging for food or suitable living conditions, they will find their way into our homes and businesses. They may also find their way indoors inside boxes, packages, potted plants, and used appliances. Cockroaches are damaging and dangerous pests. If you are looking for helpful prevention tips to keep disease-spreading, allergy-triggering cockroaches out of your home or business, keep reading!
Listed below are our most useful cockroaches prevention tips:
Always keep food in the refrigerator or plastic or glass containers with airtight lids.

Wipe crumbs from counters and tables daily.

Vacuum your floors daily.

Pick up uneaten pet food each evening.

Before placing bottles, jars, or cans in recycling bins, thoroughly rinse them.

Get rid of excess moisture in your home by repairing leaky pipes and using a dehumidifier.

Keep tight-fitting lids on all trash cans and compost bins.

Inspect the exterior of your property for any openings or gaps and seal them.

Place door sweeps on all exterior doors, especially basement doors.

Keep your property clutter-free to provide cockroaches with fewer places to hide.

Inspect packages, storage boxes, and used appliances for cockroaches before bringing those items into your home or business.
Despite your best efforts, cockroaches are tough pests to control and eliminate when finding their way into your Crestview home or commercial establishment. Here at Cadenhead Services Pest Control, we will quickly come to your aid and eliminate the entire infestation.
The Secret To Avoiding Termite Damage In Crestview, FL
Crestview is an area of Florida that receives a lot of rain. In fact, Crestview is second only to one other city when it comes to the amount of annual rainfall they receive. The rainy weather provides a lot of humidity, damp soil, and water-damaged wood: all things that termites love!
The secret to protecting your Crestview property from becoming a place where wood-eating termites feed is to be proactive. An infestation can happen in any home or business; partner with Cadenhead Services Pest Control to prevent costly termite damage. We use the Sentricon® System with Always Active™ to solve current termite problems and provide the long-term protection necessary to keep them from returning. Sentricon® with Always Active™ is eco-friendly, non-invasive, and highly effective.
To schedule your free inspection and begin protecting your Crestview home or business from termites and other common pests, contact Cadenhead Services today!
Request Your Free Quote Today
Complete the form below to schedule your quote.